The online platform is developed for connected Brokk demolition robots and designed to simplify control and care. The software enables you to locate and manage the entire robot fleet, with precise information of every activity and service requirement, hour by hour. Whether your goal is to grow your business or optimize your fleet, Brokk Connect is the tool for you to take control.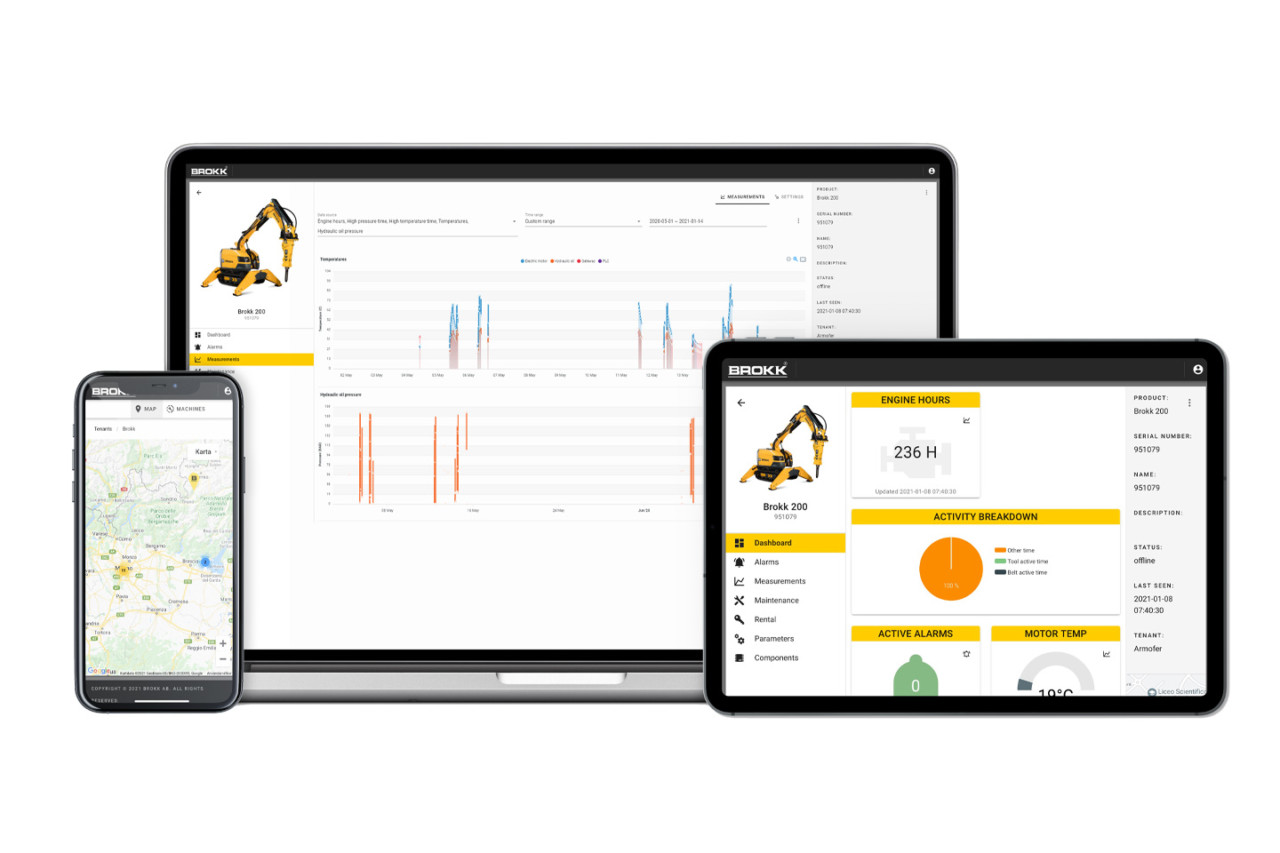 Access information 
Get to know your machines by interpreting data and follow activities in real time. There's a large amount of information to be retrieved from our platform that can help you in your decisions. Access information such as tool time and operating hours, locations, current status and service notifications, all to ensure your robots productivity.
Analyze & Manage
The right information at the right time gives you the opportunity to act when needed. By analyzing data, you can improve your quotes based on actual instead of estimated time, which enables increased productivity, optimized planning and maximized usage. With Brokk Connect, you are given the opportunity to fully manage your fleet!
Relax
Let Brokk take care of your fleet so can take care of your business. Sign a Brokk Uptime service contract and we will make sure that you are always ready for the next job. We will also ensure that authorized service is performed on time to extend the lifespan of your robot. Secure your investment, in the long term, with a Brokk Uptime service contract!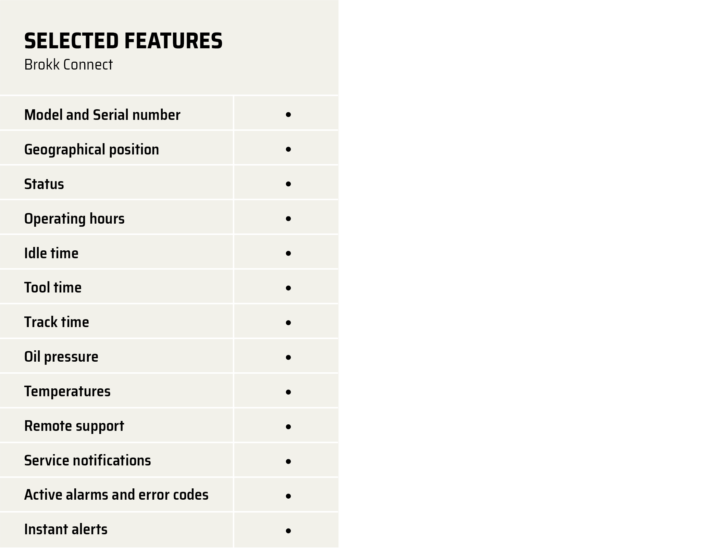 This is only the beginning
For us, this is the next level of service, a step towards an even better way of working. We are proud to offer a completely customized platform, developed for you – by us. This gives us unlimited expansion opportunities and we know that this is only the first of many steps in the development.
We currently offer Brokk Connect to selected countries.
In order to see when we can offer Brokk Connect to you, please contact your local Brokk office.
Download Brokk Connect leaflet HERE.
Read the press release HERE