The online platform is developed for connected Brokk demolition robots and designed to simplify control and care. The software enables you to locate and manage the entire robot fleet, with precise information of every activity and service requirement, hour by hour. Whether your goal is to grow your business or optimize your fleet, Brokk Connect is the tool for you to take control.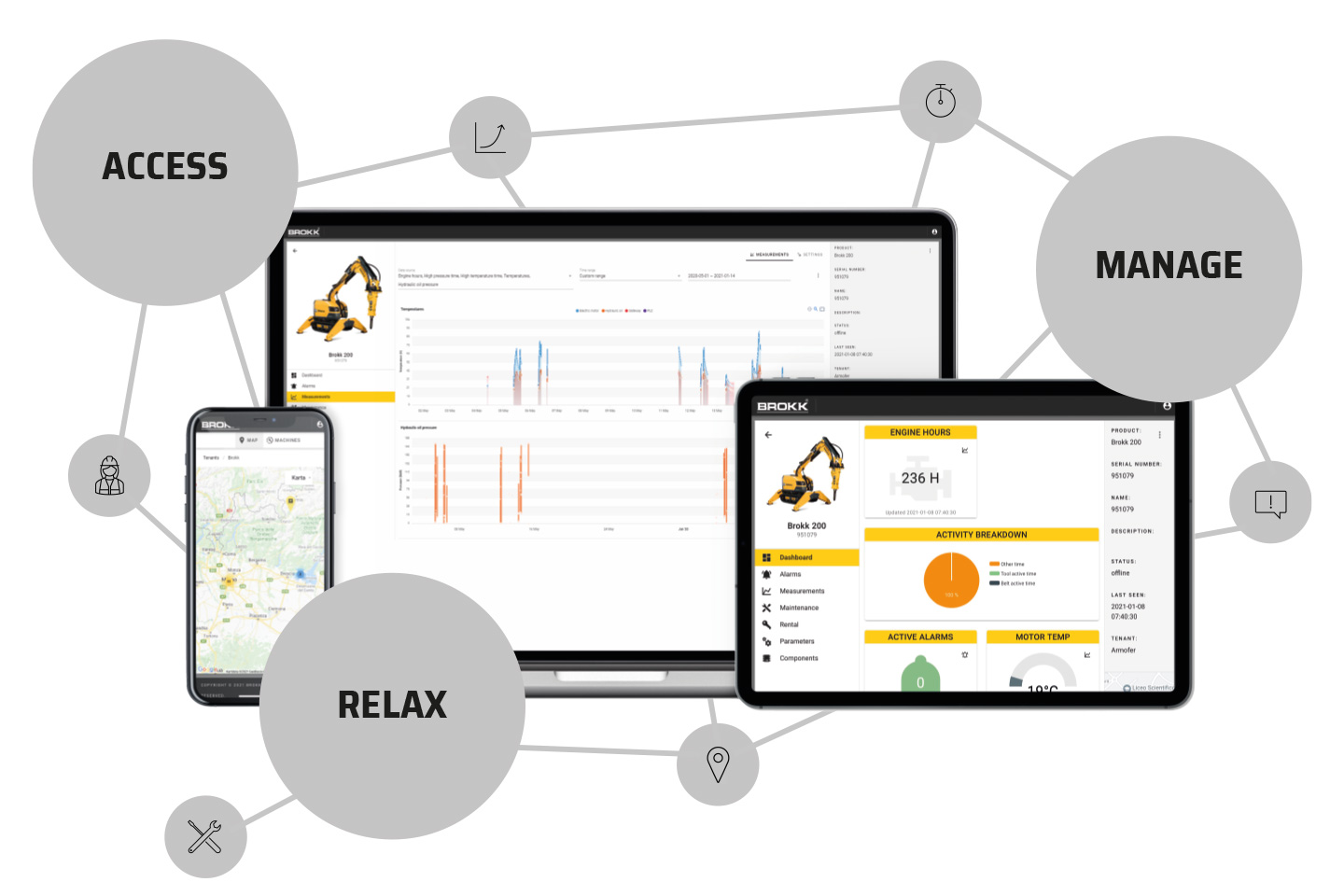 Access 
Get to know your machines by interpreting data and follow activities in real time. There's a large amount of information to be retrieved from our platform that can help you in your decisions. Access information such as tool time and operating hours, locations, current status and service notifications, all to ensure your robots productivity.
Manage
The right information at the right time gives you the opportunity to act when needed. By analyzing data, you can improve your quotes based on actual instead of estimated time, which enables increased productivity, optimized planning and maximized usage. With Brokk Connect, you are given the opportunity to fully manage your fleet!
Relax
Let Brokk take care of your fleet so can take care of your business. Sign a Brokk Uptime service contract and we will make sure that you are always ready for the next job. We will also ensure that authorized service is performed on time to extend the lifespan of your robot. Secure your investment, in the long term, with a Brokk Uptime service contract!
Features
There are a lot of features to explore and utilize in Brokk Connect, discover the ones that you can benefit the most from.
Machine activity
Check current status of your robots and retrieve data such as tool-, track- and idle time.
Measurements
Find all the necessary data for your machine's health, for example oil pressure and temperatures. Get the total operating hours of your robots or specify by day, week, or hour.
Maintenance
Schedule your service to maximize your productivity and have full insight of you service history. Make sure to never miss a service by setting customized notifications or let Brokk take care of the maintenance with a Brokk Uptime service agreement.
Alarms
Act on instant alerts on site or with the option of remote support. Notifications will make sure you act in time when needed and gives you the opportunity to work proactively.
Location
Track and monitor the location of your robots, by adding geofencing instant alerts will notify you if the robot is moved from the fenced area without your knowledge. In case of theft or unapproved use the robot can be shut down remotely.
Fleet overview
Weekly reports
Model and serial number
Imperial or metric units
Tailored dashboard
And much more.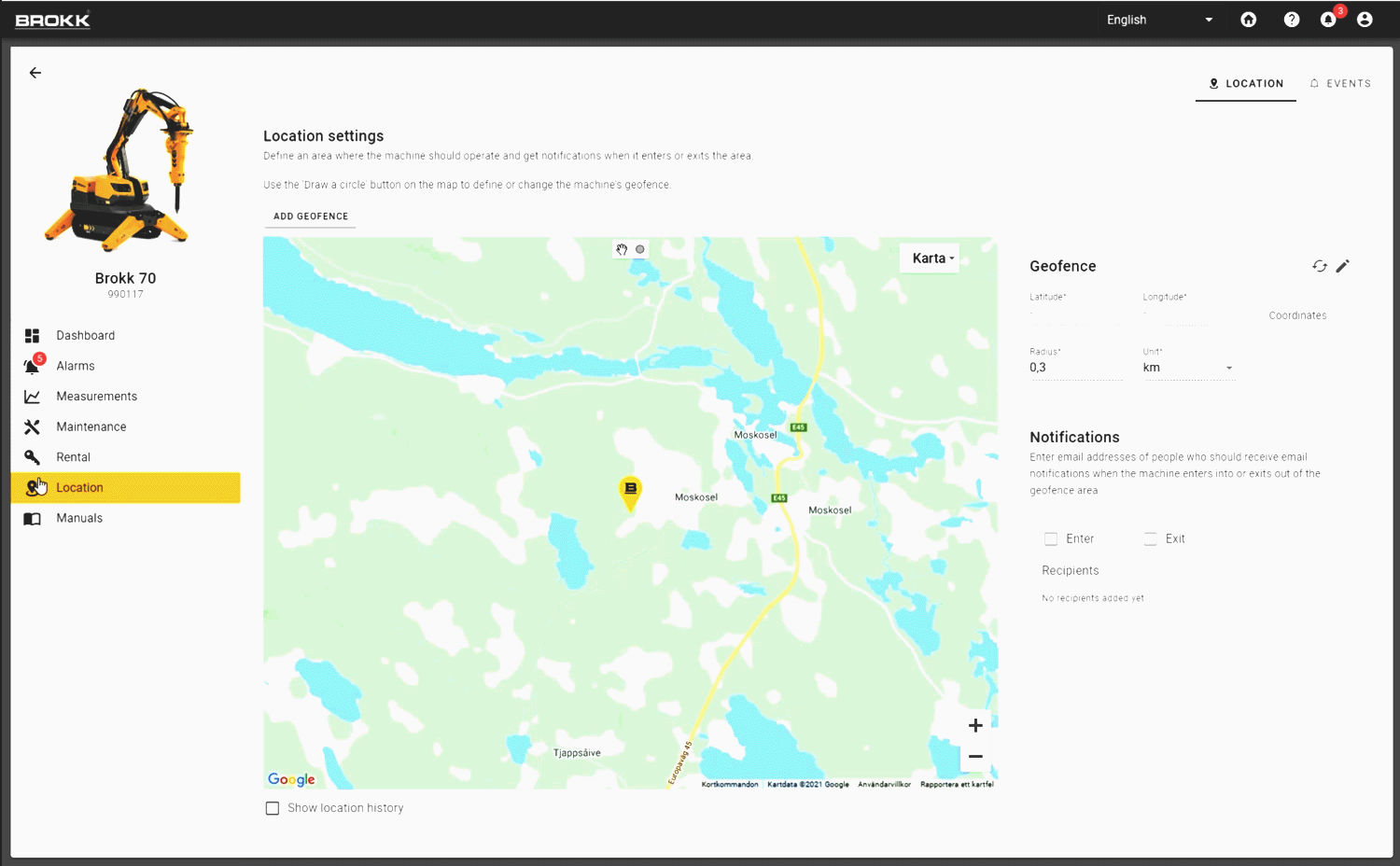 Developed for you
For us, this is the next level of service, a step towards more efficient way of working together. We are proud to offer a completely customized platform, developed by us – for you. This gives us unlimited expansion opportunities and we know that the journey has only begun.
We offer Brokk Connect to most countries, contact your local Brokk dealer to find out more about availability.
Download Brokk Connect leaflet HERE.