Brokk Pedestal Boom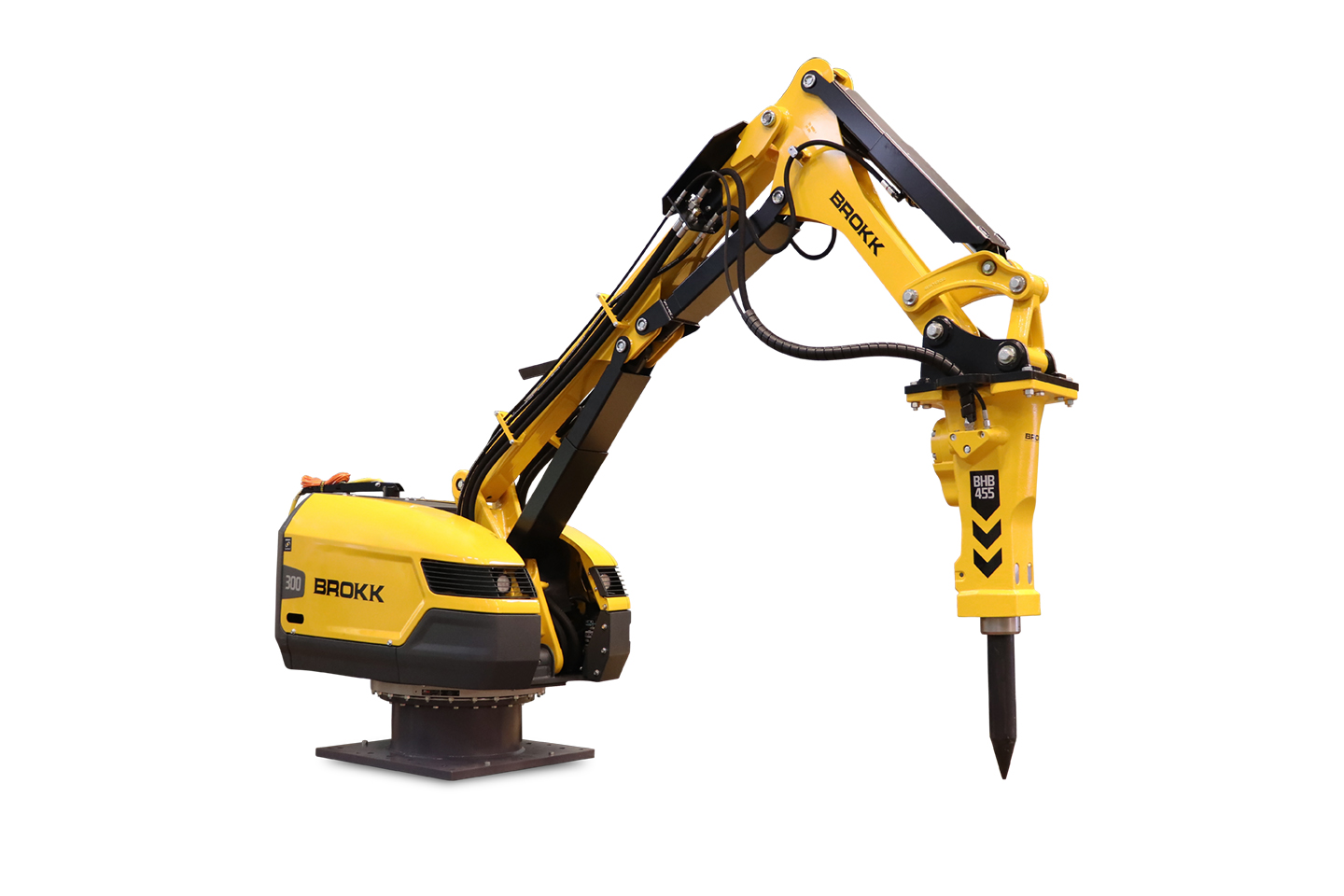 The advantages of a Brokk robot in mining applications are many and in this modified solution the benefits become clear. The Brokk Pedestal Boom is based on the proven arm system and power pack of Brokk's demolition robots. The machine body is then mounted on a pedestal, rather than tracks. This allows the machine to be installed in a stationary position next to a crusher or any area where primary breaking is needed.
Unlike existing breaker boom options in the market, the Brokk Pedestal Boom system integrates the power source and arm for a compact breaking solution with just a single power cable. No external power pack is needed and there are no hydraulic hoses to connect. This makes the Brokk Pedestal Boom the ultimate plug-and-play solution.
Models and applications
The Brokk Pedestal Boom machine range allows you to apply the power and precision of Brokk's demolition robots to primary breaking tasks that feed:
Jaw crushers
Gyratory crushers
Grizzlies
Mobile crushers
Model sizes for the Brokk Pedestal Boom range include the Brokk 200, 300, 500 and 900, providing a reach between 0 and 8,5 meters.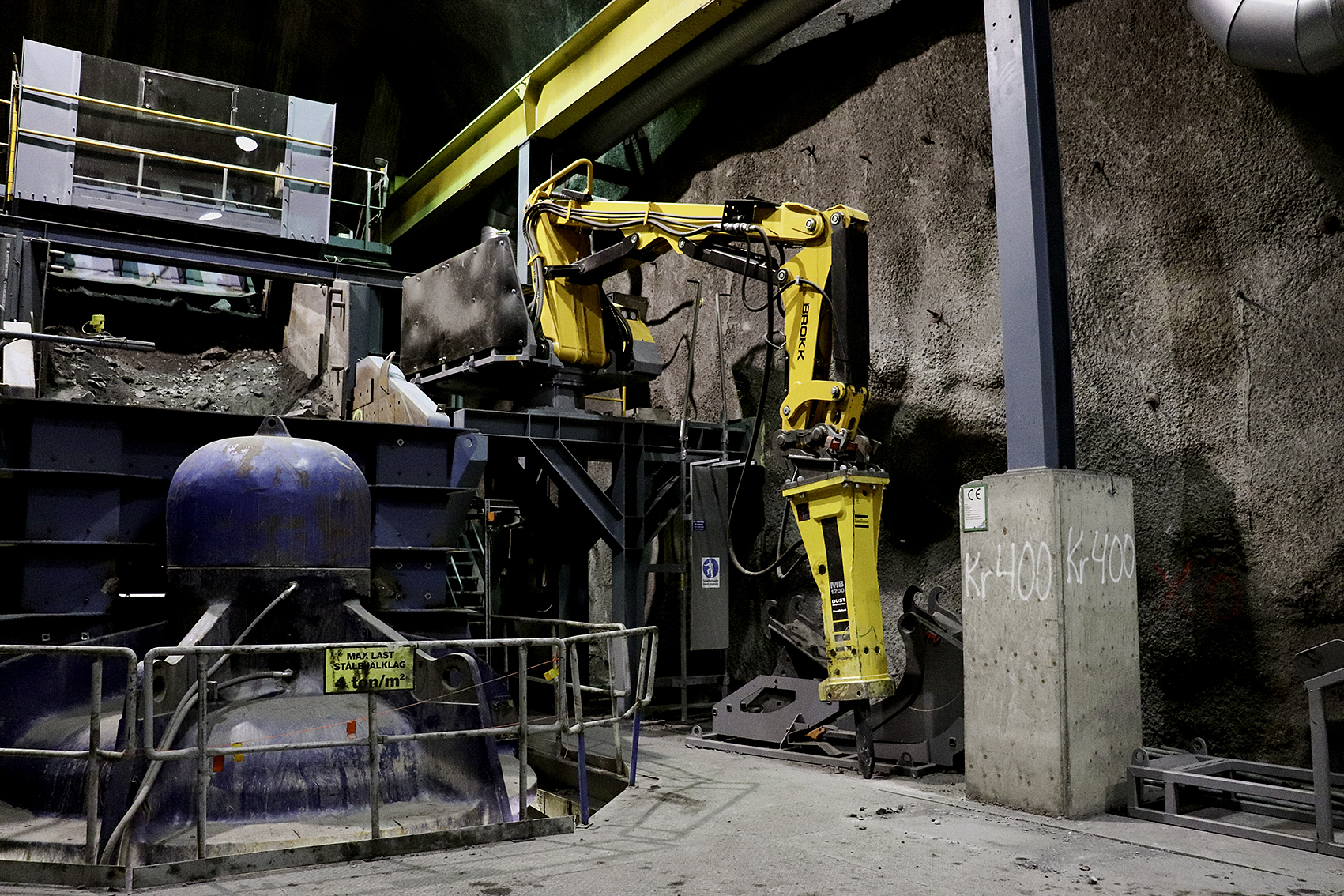 The Pedestal Boom offers great flexibility in underground and confined space applications,
all thanks to the unique three-part arm design. It enables close reach to the robot and it can be
maneuvered in as little as 180 centimeters (72 inches) of height clearance.
Remote solutions
All systems are remotely operated and feature Brokk's SmartRemote™ technology.
The Standard Remote Operation solution feature an ergonomic and intuitive remote-control with a 300-meter (980-foot) working range allowing operators to maintain the best view possible at a safe distance.
The Networked Remote Operation solution allows operators to control the robot while sitting in a control room. Depending on network configuration, the machine can be manuevered from 2,000 meters (6,500 feet) away or longer. The machine is connected and operated over Ethernet or Wi-Fi. An ergonomic Brokk control station with integrated controls and video screens enables video and audio feedback which enhances the operator experience and favour the performance of the task.
Video options
Depending on your specific needs we can provide different video options. The cameras offer great view of the working area and can also enable remote tool change.
Adding audio feedback enhances the operator's experience, making the work even more efficient.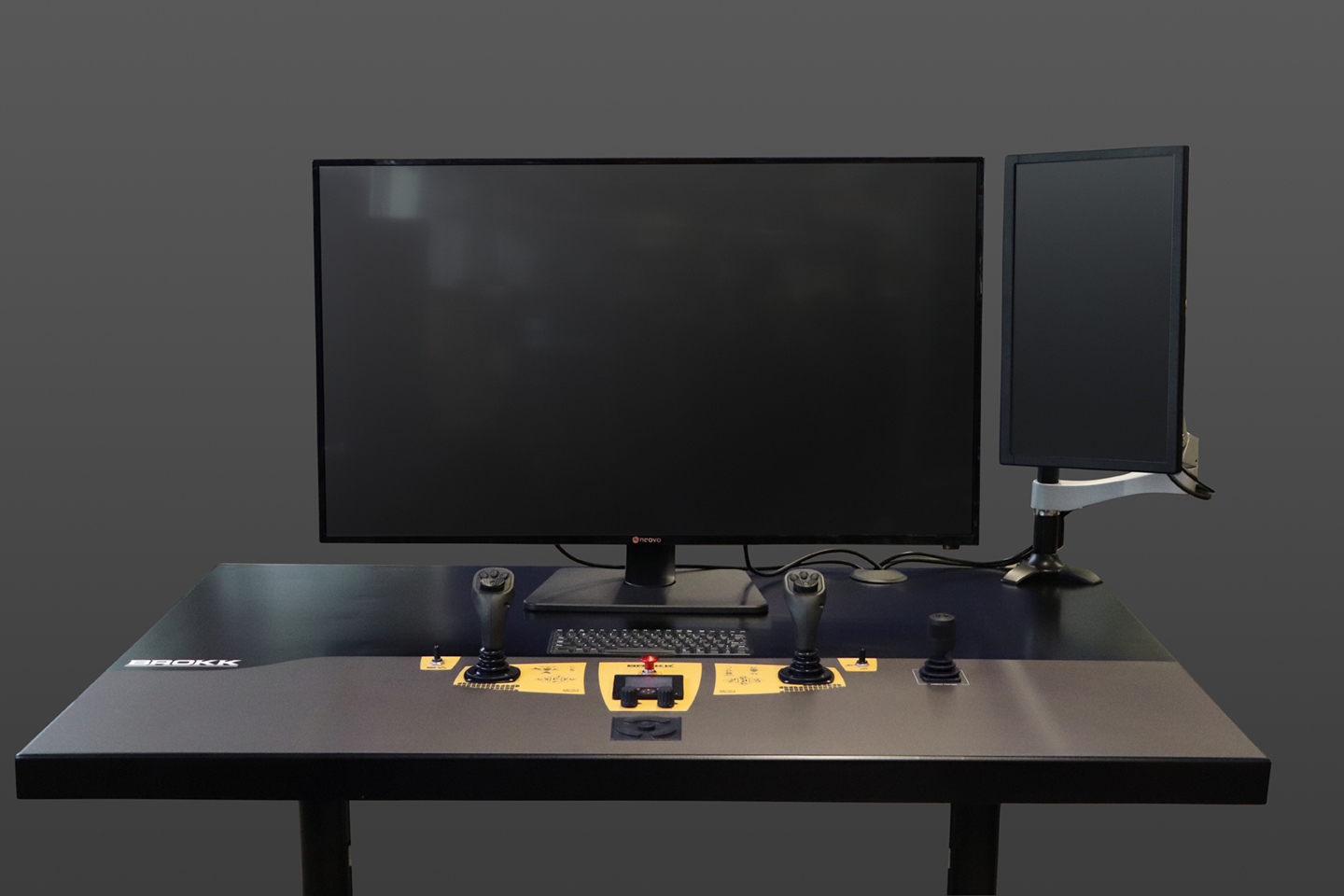 Monitoring of health and status
Our Wi-Fi based online platform, Brokk Connect, enables you to manage your entire robot fleet with precise information of every activity and service requirement.
Get to know your machines by interpreting data and follow activities in real time. There's a large amount of information to be retrieved from our platform that can help you in your decisions. Access information such as tool time and operating hours, current status and service notifications, all to ensure your robots productivity.
Attachments
We offer a wide range of attachments that simplifies the task at hand, and if your work requires tool change, our tool rack is a perfect option. With a 360o slewing our robots make the attachment change quick and easy.

Options
Crusher applications all have different conditions and to simplify the challenges that might occur, we can recommend options that makes all the difference. Among those are single lifting point, slew limitation, oil level guard and maintenance free bearings to name a few.
Read the press release.