1976 was an exciting year for technology break-throughs. In January, the supersonic passenger airliner Concorde carried out its first commercial flight. In March, Apple Computer was founded. In September, NASA's Viking 2 spacecraft landed on Mars. And in October the same year, visionaries and entrepreneurs from two companies, PE Holmgren and Rivteknik, joined forces and developed a remote-controlled robot – Brokk – that would forever change the demolition industry.
Ever since, the history of Brokk has always been about the future. About replacing dangerous manual labor with a safe and more productive mechanized alternative. About putting leading-edge technology in the hands of skilled operators at work sites worldwide. About evolving the Brokk machines and adding attachments to make them the perfect tool in more industries and more applications. About always developing new technology and solutions that make our customers more profitable and solves more of their challenges
The secret behind the success
And the secret? Brokk has always listened to customers, learned from their work and improved the machines for more than 40 years. The Brokk difference begins with getting to know our customers, the environments they operate in and the challenges they face. It's the task of our worldwide sales and service network to listen and learn what businesses, operators and projects require for a safer, more powerful and more effective demolition solution.
Our intelligent demolition machines have dramatically improved the working conditions for thousands of people around the world and provided critical service when it was needed most. Brokk machines helped to clear Ground Zero after 9/11. They assisted in containing the nuclear disaster at Fukushima NPP after the devastating tsunami. And every day, they work at thousands of jobsites, keeping people safe while making businesses more profitable.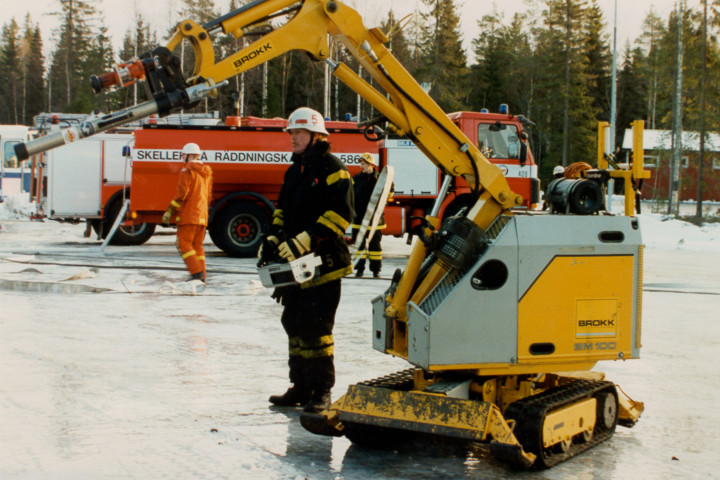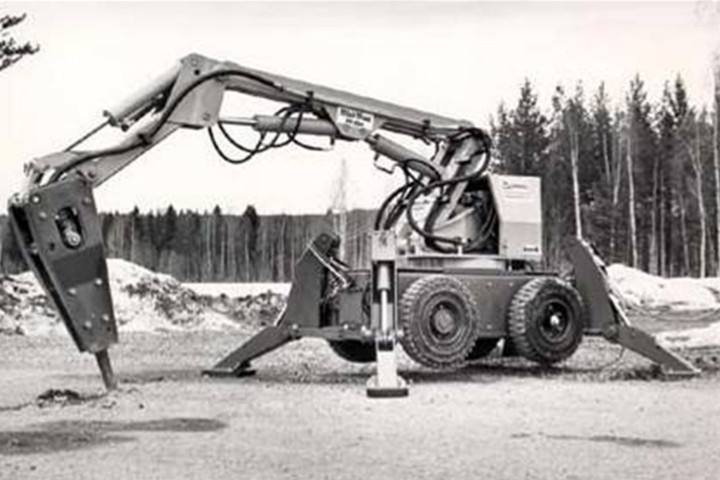 Some Brokk milestones
1976: The companies, PE Holmgren & Rivteknik develop the world's first demolition robot in Skellefteå, Sweden.
1981: The first mass produced remote controlled demolition machine, the Brokk 250, hits the market.
1987: Another legendary remote controlled machines is released, the first Brokk 100.
1994: The first Brokk 110 and Brokk 150 are released. 1,000 Brokk machines delivered.
2000: The first international subsidiaries established in the USA and UK.
2005: Brokk opens office in China.
2006: Brokk acquires Darda in Germany, the world's leading manufacturer of compact crusher attachments, splitters and other tools.
2007-2010: Intense product development, with the introduction of Brokk 50, Brokk 400, Brokk 260 and Brokk 160.
2011: The biggest Brokk-robot ever, Brokk 800, sees the light of day.
2012: Brokk acquires Ahlberg Cameras, the world's leading supplier of camera equipment for the nuclear industry.
2014: Brokk's owner, Lifco, is listed on the Nasdaq OMX stock exchange.
2016: Brokk celebrates 40 years of relentless innovation.
2016: Brokk acquires Aquajet Systems, the world's leading manufacturer of hydrodemolition robots and equipment.
2010-2017: High-pace international expansion sees the establishment of Brokk Australia, Brokk France, Brokk Italia, Brokk China, Brokk Norway, Brokk Switzerland, Brokk Benelux and Brokk Middle East.
2011-2017: Industry-leading product development pace generates Brokk 100, Brokk 60, Brokk 120D, Brokk 110, Brokk 280 and Brokk 500.
2017: Brokk introduces SmartPowerTM, the world's most intelligent power system, purpose-built for heavy duty demolition robots.
2018: Brokk unveils four new machines – Brokk 170, Brokk 200, Brokk 300 and Brokk 520D.
2018: Brokk introduces Brokk SmartConceptTM, consisting of the next generation of SmartPower, SmartDesign and SmartRemote.
2018: A new service and support concept reaches the market, called Brokk UpTimeTM