Brokk 120D
Machine model: Brokk 120D
Year of manufacture: 2017
Machine hours: 173
Description: Diesel powered Brokk fitted with steel Caterpillar tracks, heat resistant hoses & auto greasing of hammer. Hammer attachment not included.
Contact and Pricing Information: Andres Ayala – 0449 614 214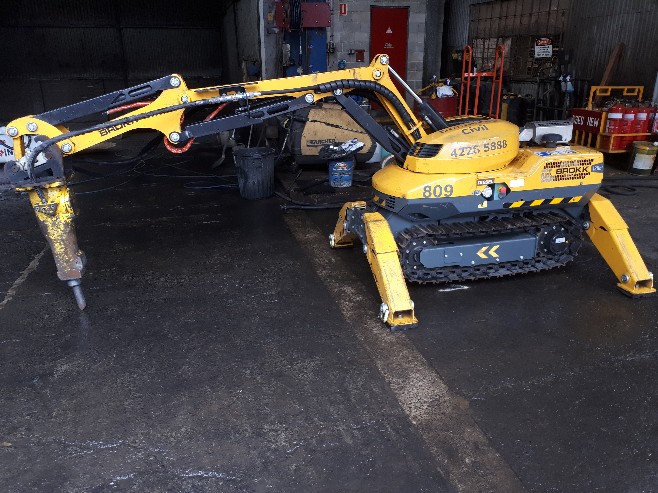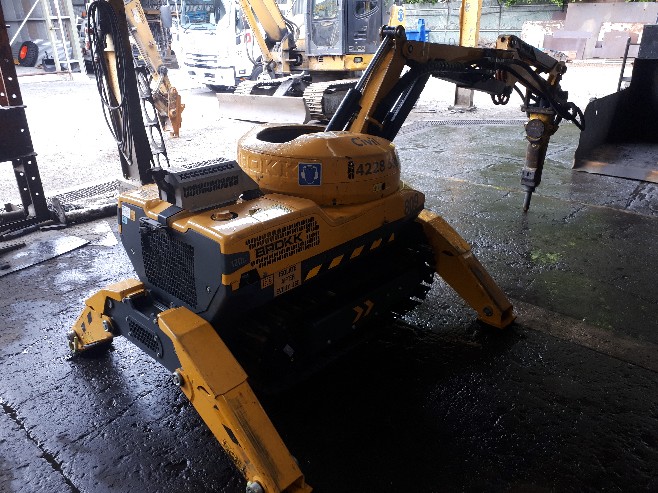 Brokk 50
Machine model: BROKK 50
Machine hours: 479
Description: 1 only used Brokk 50, complete with Bucket, Remote Control and Lifting Cage. Currently not working – apparently a hydraulic issue.
Contact information: Bruce 0429 625086
Price: Offers Considered