Twinca Mini Dumpers
Twinca Mini Dumpers are designed to minimise strain and maximise efficiency.
The E-models cover Twinca's electrical driven product range, which connects classic elements with the newest available technology on the market.  All models are built around the concept of improving the general working environment through an increased focus on ergonomics, stability, safety and user-friendliness.
Therefore, the models are significantly easier to manoeuvre than the typical mini dumpers on the market.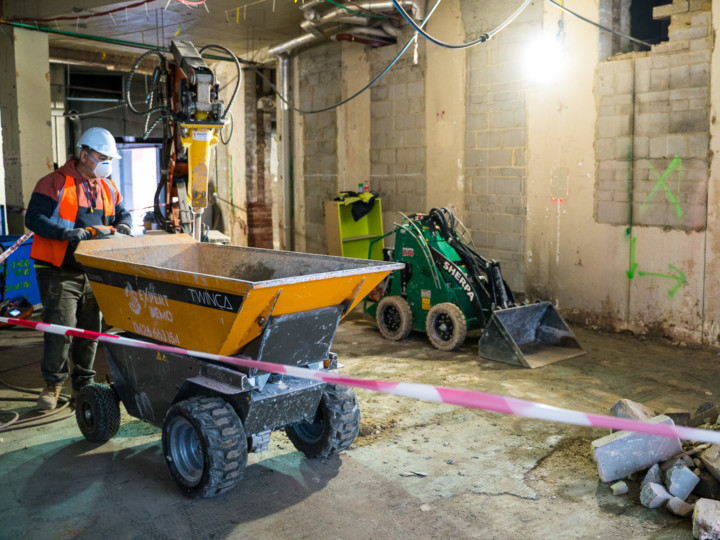 | | |
| --- | --- |
| Model | Capabilities |
| Twinca ES 500 | With its measurements of 797 mm in width and 1790 mm in length, the E-500 is easy to transport and maneuver even in the tightest of spaces. |
| Twinca ES-Slim | Twinca ES-500 slim has a loading capacity of 500 kg and is ideal in tight spaces. Unlike the ES-500 model, the slim version has been made even narrower and has a total width of 742 mm. This mini dumper is created for cemeteries, gardens/horticulture as well as indoor and outdoor demolition, etc. |
| Twinca ES 800 | With Twinca's ES-800 model you will get a 100% electrical powered mini dumper with a loading-capacity of 800 kg, which is ideal for larger construction site tasks such as e.g. demolition. |
For more information please contact sales@brokk.com.au
*Ask us about our FREE 3 Day Demo offer.