Since the 1950s, the Xcel Energy Black Dog power plant smokestacks have defined the Burnsville, Minnesota skyline. In an effort to reduce carbon dioxide emissions, Black Dog is one of the latest U.S. power plants to convert from coal to natural gas. The most visible changes started in July 2018, when Veit & Company, a Minneapolis-based specialty contractor, began demolition of the once iconic smokestacks.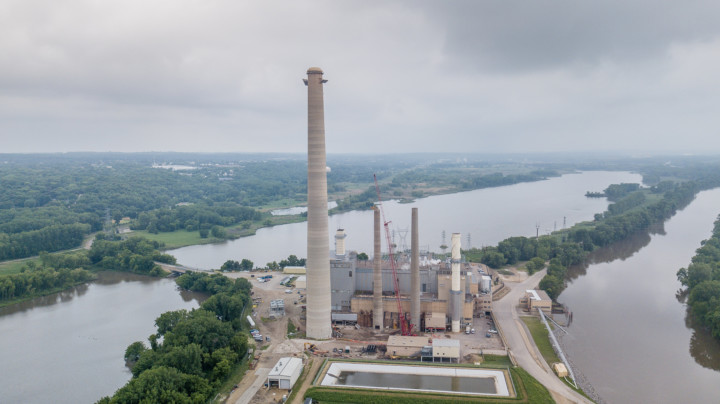 Traditional smokestack demolition involves six to eight crew members, numerous tools and significant safety risks with workers forced to brave dangerous heights. Veit needed a safer, more efficient method. The contractor chose a rent-to-purchase option on a Brokk 500 demolition robot to complete the job with minimal danger to crew members.
Opting for remote-controlled demolition allowed crews to stay out of harm's way, while getting the work done in 25 percent of the time. Because of the convenient remote capabilities of the Brokk, operators controlled the machine from a different location on the ground, further increasing the safety of the operation. The machine is equipped with three cameras, allowing Viet personnel to monitor each step of the process.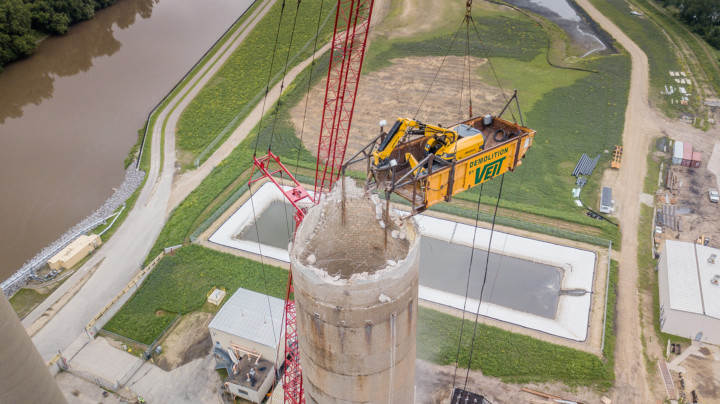 The entire renovation process will be complete in early 2019. Once all outdated structures are removed, the plant will be fully converted to a natural gas energy provider. Previously, Black Dog was Minnesota's fourth-largest carbon polluter among power plants, but now they're on the path to providing cleaner solutions thanks to advanced demolition technologies.